Event Navigation
In recognition of Indigenous Peoples Day, this storytelling event "How We Changed It" will showcase and celebrate Indigenous women who have met the challenge and made bold moves to make a positive change in STEAM and within the Indigenous community. Whether they are creating something new, calling attention to important issues, or educating and inspiring future generations.
Women bring unique strengths and interpretations to Science, Technology, Engineering, Art and Design, and Mathematics fields (STEAM), enriching them with diverse perspectives and experiences of race, ethnicity, class, and sexuality. Many women have overcome obstacles to make transformative contributions to what are traditionally male-dominated spaces. These successes inspire us to continue pushing for more inclusivity in STEAM, embracing the power of change to lead us to exciting new possibilities and innovations.
These Indigenous women make an impact through celebrating culture, changing conversations, building movements, uniting people, advancing STEAM learning, and forging paths for the next generation.
During this in-person event, resilient women will share their five-minute stories about "how we changed it". Science World look forward to the sharing of these stories from women who succeeded in STEAM and the ties to their Indigenous ways of Knowing.
Date: June 26, 2023
Time: 6:00 pm – 8:30 pm
Location: Science World, 1455 Quebec St., Vancouver
Attendance is free, but registration is required.
REGISTER HERE
See the speaker's profiles below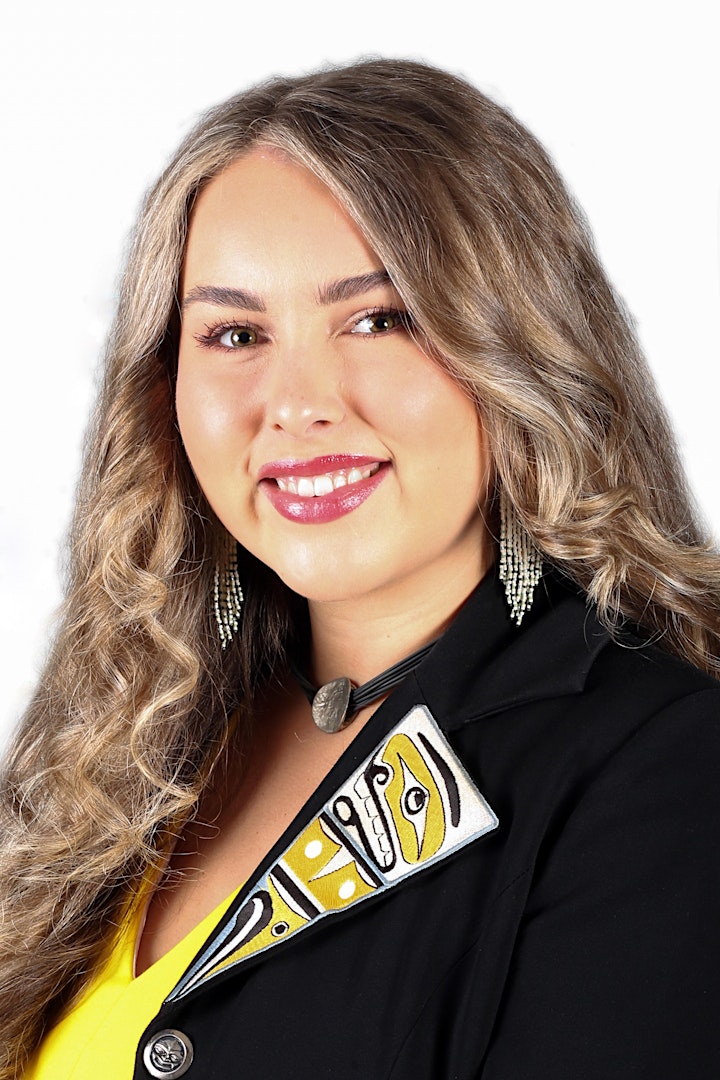 Zoë Craig-Sparrow, Director of Indigenous Rights and Environmental Justice, at Justice For Girls
Zoë Craig-Sparrow has a Bachelor's degree in Political Science from UBC, a Master's degree in human rights from the University of London (awarded with distinction) and is currently pursuing her PhD in human rights. Zoe is a member of the Musqueam Indian Band and was born and raised on the reserve in Vancouver, BC. She has been a fierce advocate for climate justice and children's, women's and Indigenous peoples' rights since she was a child, including traveling to the United Nations to present a submission to the UN Committee on the Rights of the Child at the age of 15. Zoe is currently the Director of Indigenous Rights & Environmental Justice at Justice for Girls and a fellow with the David Suzuki Foundation. Her work focuses on the relationship between genocide and ecocide in Canada, particularly in relation to Indigenous communities and Missing and Murdered Indigenous Women and Girls (MMIWG).
Zoë's Story: Navigating Education, Research, and Advocacy as an Indigenous Woman
As a Musqueam woman I have had the honor and privilege of growing up in a matriarchal community with incredible women who have mentored, supported and inspired me. Their strength and resilience have empowered me to be a trailblazer myself and develop my own intersectional, international, and intergenerational approaches to advocacy and education on Indigenous rights and environmental justice. Now pursuing my PhD, I am seeking to help bridge the gap between Indigenous traditions and ways of knowing and Western academic research practices. Drawing on the teachings and wisdom of those who came before me and those who support me today has helped me chart new courses and undertake bold approaches to my work that I hope help break stereotypes and pave the way for future generations of Indigenous women and girls.
Hillary Hyland, Field Programs Manager, Tsleil-Waututh Nation
Hillary Hyland, Te-awk Tenaw, comes from Tsleil-Waututh Nation (TWN). Since she can remember, the passion and love for the environment shown to her by her family, led her to making a goal to work for her First Nation to help bring back the health of her homelands and water. She obtained a Bachelor's of Science and currently holds the position, Field Programs Manager for TWN's Treaty, Lands and Resource Department. Her work provides opportunities to blend western and indigenous science and traditional knowledge, applying a unique holistic lens to projects in Vancouver that push for innovation that can address the complex needs of the residents of Vancouver and First Nations.
Hillary's experience in the field has only strengthened her passion for protecting the environment and has given her an opportunity to bring her closer to her Coast Salish roots as she learns more about the history of the Tsleil-Waututh people in Burrard Inlet."
Hillary's Story: We are doing good, but we can do better.
From an early age, the connection and draw to my territory has always been strong. By asking questions and being present with my elders and family, my curiosity grew into a passion to learn more about my homelands and water, our connection to it and how to protect mother earth. Over the last 15 years I have worked hard to integrate into the western educational system while also maintaining my cultural upbringing and teachings. And while it has had its challenges, to see indigenous people and our science coming into the spotlight is encouraging and motivates me to share my story of perseverance and determination to do better.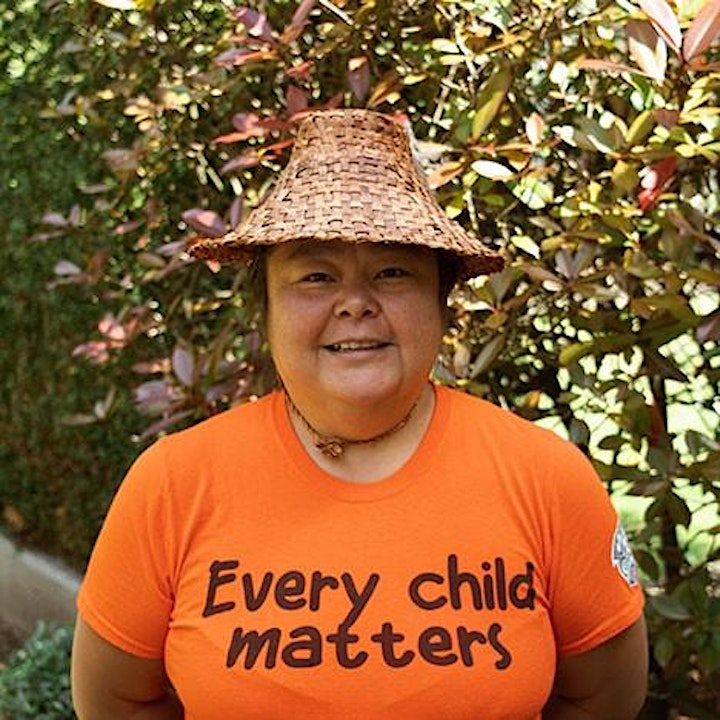 Caroline is Nuu Chah Nulth from Ahousaht; and she is also Sto:Lo from Katzie Territories. She always acknowledges her Hawaiian ancestors on her mothers side. Caroline's Ancestral Name is QwAACWA which comes from Ahousaht.
Caroline is the current manager at Skwachàys Lodge, which includes the Artists in Residence Program, a unique and life-changing housing program for practicing Indigenous artists. The Artist in Residence program has been in operation for over ten years now.
Caroline is also part of Canoe Cultures and the Four Fires Festival, programs that celebrate the art and culture of the canoe. Caroline works with textiles and collaborates closely with artisans during the summer months in helping to organize artisan markets with Canoe Cultures.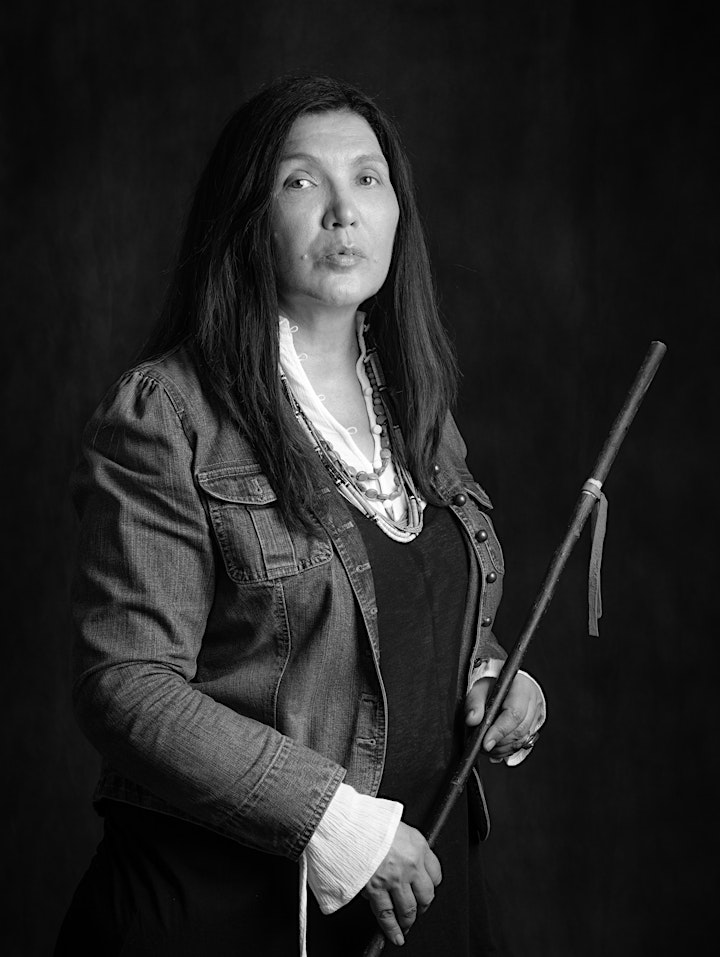 Loretta Sarah Todd, Creative Director, Feature Film Director, Writer, and Producer.
Loretta Sarah Todd is a visionary leader in Indigenous media, an artist with entrepreneurial energy and cultural knowledge. Ms. Todd creates space for Indigenous production and storytelling, including the IM4 Media Lab, an Indigenous XR Lab, where she is the Creative Director.
Ms. Todd is dedicated to storytelling and creating media for Indigenous children and their friends, including Coyote Science, an educational series about Indigenous science. As well, she's directed over 75 projects including award-winning documentaries, apps, digital media, games and animation. Monkey Beach, her first feature, from the novel by Eden Robinson, launched to strong audience and critical response, screening at TIFF, ImagineNative, VIFF, and festivals from Korea to Scotland, winning 19 awards, including sweeping the American Indian Film Festival drama awards and was the #1 Canadian film at the box office for 4 weeks.
Her honours include a Rockefeller Fellowship to NYU, Sundance Scriptwriter's Lab, Mayor's Award for Media Arts (Vancouver), Women in Film and Video Innovator Award and Women of Excellence: UN Women's Economic Forum. And Coyote Science was recently received the UNESCO Best Children's Film at the Indianer & Inuit Film Festival in Germany.
Ms. Todd is Cree/Metis – St. Paul des Metis, White Fish Lake First Nation, Red River Metis.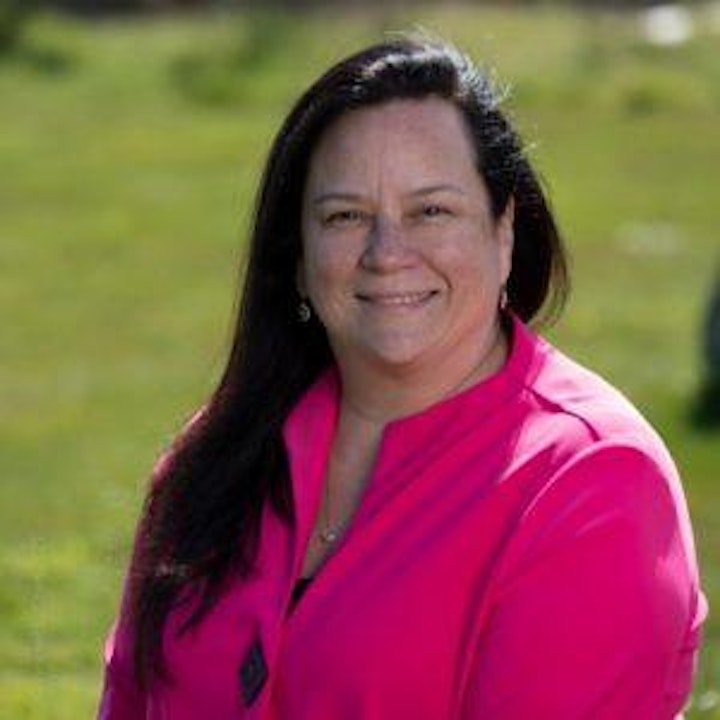 Kory Wilson, Executive Director, Indigenous Initiatives and Partnerships, BCIT and Chair, BC First Nations Justice Council
Kory Wilson (Kwakwaka'wakw), BSc. JD, is the Executive Director of Indigenous Initiatives and Partnerships for British Columbia Institute of Technology. She created and led the launch of BCIT's Indigenous Vision. In June 2022, BCIT Indigenous Initiatives and Partnerships was awarded the Gold Award for Excellence in Global Indigenous Education.
She is Co-chair of the World Federation of Colleges and Polytechnics Indigenous Affinity Group. Kory has over 20 years of experience in post-secondary education, community development, and legal profession. She was instrumental in the creation of six open-sourced BC Campus Indigenization Guides.
With a deep commitment to education, she knows innovative and creative solutions are a must to move Reconciliation into ReconciliACTION. Education and access to knowledge are key to move everyone forward. When people know better, they do better.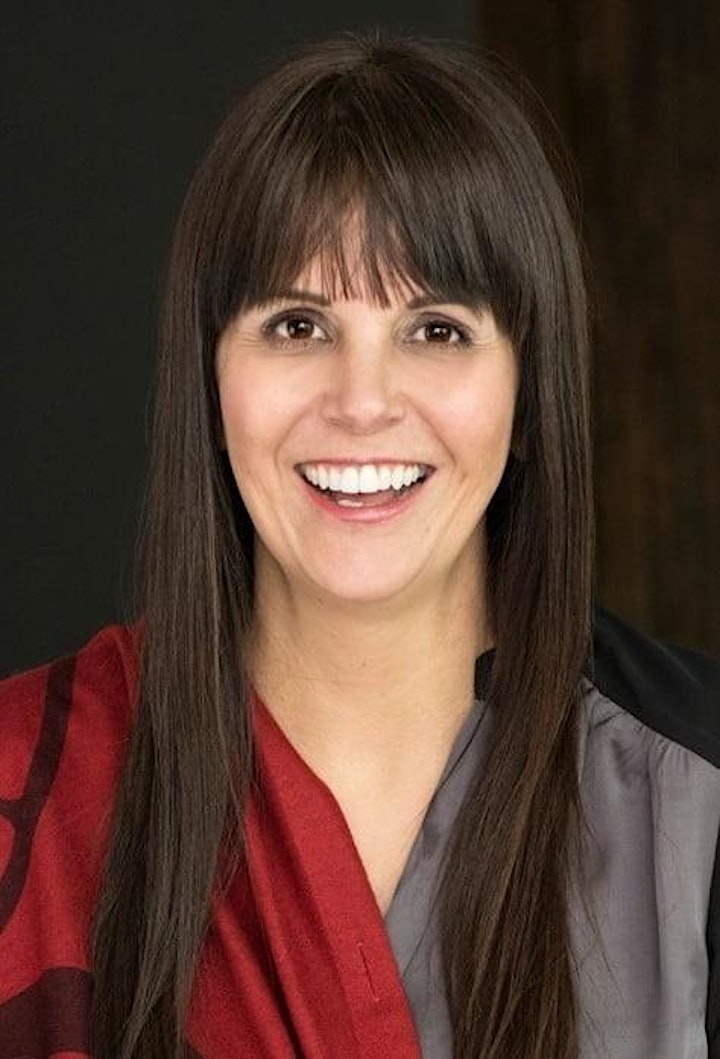 Master of Ceremonies
Dr. Rosalin Miles, Indigenous Studies in Kinesiology, Indigenous Scholar & Research Associate, University of British Columbia
Dr. Rosalin Miles is Nlaka'pamux and an active member of Lytton First Nation. She currently resides on the traditional, ancestral, and unceded lands of the Musqueam people. Dr. Miles is dedicated to her work in the community. She founded the non-profit organization, the Indigenous Physical Activity and Cultural Circle (IPACC). She is also a Certified Aboriginal Professional Administrator, through the Aboriginal Finance Officers Association, and has previously served as Band Administrator for the Lytton First Nation community.
As an Indigenous Scholar, Research Associate, and First Nations Community Advisor, Dr. Miles contributes greatly to the Indigenous Health and Physical Activity Program at the University of British Columbia (UBC). Dr. Miles is also an instructor within the UBC Early Child Education Program. She is passionate about health research and has been a member of the Peer Review Committee for Canadian Institutes of Health Research for over 10 years.
About the Exhibition at Science World:
Trailblazing: Women in Canada since 1867, presented by Acuitas Therapeutics, invites visitors to explore 150 years of women's issues through the themes of Work, Education, Body, Politics, and Violence Against Women, and offers a comprehensive exploration of the challenges faced by women throughout Canadian history.
Content Warning: Trailblazing – Women in Canada since 1867 explores themes of racism, sexism, and violence against women, which may be triggering and distressing for some visitors.